Beyaz Amliyat is composed by Allama Syed Gillani and it contains 77 pages. He is a very famous personality of Shorkot city.
Syed Shad Gillani Books in Urdu
In this book, you can read about Ism e Azam Ka Majmoa, Rajo e Khalq, Hajat Ruwa, Kashf, wusat e Rizq, Apni Roh Ko Hazir Karna, Amal Zaat e Allah, Kashf ul Qaboor,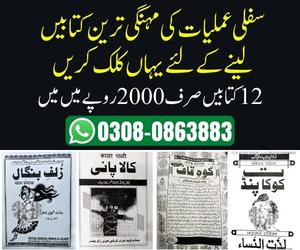 He also writes about Ajeeb Dawat Asmae Khamsah, Chany Ka Amal, Ehsaar Ka Lajawab Tariqa, Jaffar ul Jamah se Hal Shuda Amal, Dua e Kafayat, Amal Inkeshaf, Marz Rohani Ho Ya Jismani.
Moreover, You can read about Lajawab Amal e Haziraat, amal e Istikhara, Amal e Moukal, Thought Reading Ka Yaqeeni Amal, Qalmi Beyaz Ka Istikhara, Esrar e Ghaib, Rohani Wireless, Hazirat Ki Siyaahi, Bicho Katay Ka Mujrab Amal, Taskheer e Hamzad, etc.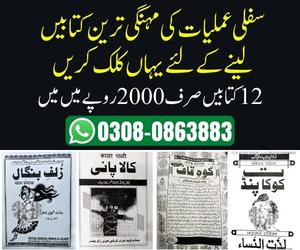 You can download this Amliyat Urdu Book in PDF for educational purposes by clicking the below download button.