The book Dar Asaar ul Asmaa Allah is written by Janab Aqaai Haj Saqai Zada and it is translated into the Urdu language by Afsar Abbas Zaidi. It consists of 89 pages.
Best Urdu Wazaif Book in PDF Free
In this book, you can read about Chand ism e Azam, Al Ghanio wa Razzaqu Ke Khuwas, Asmae Idreesia, Bismillah Ke Asaar, Khatm e Surah Alhamd, Rawaj Kasb e Tijarat, Dost Banana or Maskhar Karna, Fazilat e Salaat, Shari Hajaat Ke Silsaley Mein Char Zarbon Ka Tariqa, Hajton Ka Pora Hona, Hafiz Ke Liye, Aqeeqah, Mushkilat Ka Hal, Qarz Ki Adaaigi Aur Kamyabi Ke Liye, Namaz e Jaffar Tiyaar, Tasbeeh se Istikhara, Tasbeeh Ghumana, Mareez Ki Jald Sehtyabi, Removing black magic effects.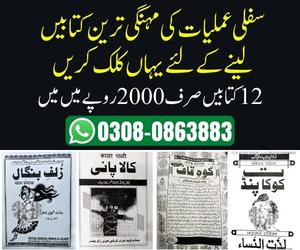 You can download this book in pdf for educational purposes by clicking the below button.