Today I am sharing with you the Top 6 best Noori Amliyat Books in the Urdu language. These books have very powerful Amliyat o Wazaif. Without wasting your precious time, we move on to the topic and tell you about these valuable books in detail.
Noori Amliyat Books in Urdu and Hindi
Shama e Shabistan e Raza
This famous Noori book is written by Allama Iqbal Ahmed Noori Sahab. He writes about ilm ul Adaad, Powerful Wazaif and Amals, Falnama, and Khuwab nama with full detail in his book.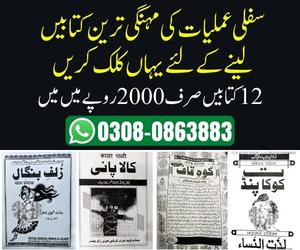 Khuwaja Gharib Nawaz R.A Ke Aurad o Wazaif
In this book, you can read about Mujrab Aurad o Wazaif of our saint Khuwaja Gharib Nawaz R.A and you can also read Surah e Fateha ki fazilat or Ijazat. This book has total 57 pages.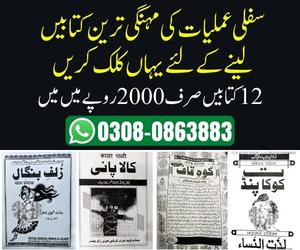 Majmua Aurad o Wazaif
Moulana Ghulam Qadir Ashrafi Sahab is the Author of this Nayab Amliyat book named Majmua Aurad o Wazaif. It has 387 pages. You can read Asma ul Azam, Dua e Kabeer, Qaseeda Sharif e Ghousia, Chishtia Ki Dua e Manajaat in this book.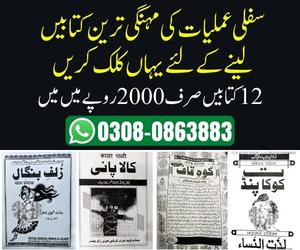 Fiqri Majmua e Wazaif
Allama Alam Fiqri Sahab is the writer of this Majmuae Wazaif book which has 294 pages. You can read about Qurani Sorton Ke Fazail, Different kinds of Darood e Sharif, Mustajab Duain, or Wazaif, Tasbeeh, and Prayers after Namaz.
Nad e Ali Amliyat o Wazaif
Muslim Uzma is the author of this Nade Ali amliyat o Wazaif book and it has 146 informative pages. You can read in this book about Asma e Husna, Norani Naqosh, La ilaaj amraz ka noori ilaaj, Zuban bandi ke noori amliyat o wazaif, hasol e doulat, Asabi o Jismani kamzori ka ilaaj, Aualad e nareena ke liye wazifa.
Wazaif e Qadaria
In this book, you can read about the powerful amliyat o wazaif of silsila e Qadaria Sharif in the Urdu language. You can also read about Chehle Kahf, her tarhan ke jadu tonay se hifazat ke amliyat o wazaif, deeni or duniyavi bemarion ka ilaaj etc.
Final Thought
All these books on light operations are very valuable. All the practices and proposals written in them are very effective. With the help of these books, you can solve your domestic problems like black magic, marriage obstruction, etc. at home.