In this blog post, I am going to share with you the best books of Sheikh Abdul Qadir Jilani in Urdu for educational purposes in pdf format. I will also provide the link for downloading the pdf Islamic book.
Sheikh Abdul Qadir Jillani Nayab Books
Darood Akseer e Azam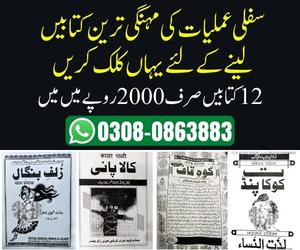 Ye darood syedena Hazrat Abdul qadir jillani R.A ne tasneef farmya hai. Es ke anwar o barkaat ko ehl e baserat he jaan saktey hain. Ap ne es darood e sharif ki shakal mein momneen ko zariya e qurb ka azeem tohfa ata farmya hai. Lehaza momeneen es usool o tarteeb ke sath bargah e risalat mein darood e pak pesh kartey hain. Es darood e sharif mein ap ne 101 martaba Hazrat Nabi Kareem SAW per alag alag seghon se darood ke sath ek jamiya Dua farmai hai. Goya es darud e sharif ko ek bar parhna ek so ek martaba dorod e sharif parhne ke sath 100 martaba dua karne ke barabar hai. Es darood e sharif ke parhne waley hazeraat khud es ke anwar o barkat ka mushahida kar saktey hain.
Agar ap es kitab ko download karna chahtey hain tu nechey diye gaye link ko click kar ke download kar saktey hain.