In this blog post, I am going to share with you the best Sindhi amliyat books in pdf format for educational purposes. The book name is Rohani ilaj in Sindhi. It contains 64 pages.
Old Magic Books in Sindhi
In this book, you can read about Fateha Sharif ka naqsh e Mubarak, Mata ji ke liye naqsh, Her tarhan ki bemari ke liye naqsh, Ehtelam or juriyan ke liye rohani amal, Asaib bhagane ka tariqa, Kale jado ka asar zail karne ka naqsh, Yarqan ka rohani ilaj, etc.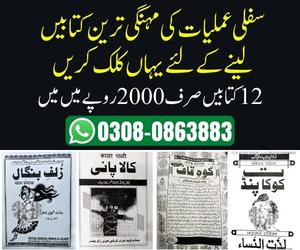 Agar ap es amliyat ki sindhi kitab ko pdf format mein download karna chahtey hain tu nechey diye gaye download now button ko daba kar kar saktey hain.