Aj ki es post mein, apke sath sitaron ka ilm books share ki jaingi. Ye tamam kitabein bohat he nayab hain. En ko parh ke ap ilm e najoom ke baray mein kafi kuch jan saktey hain.
Astrology Books in Urdu and Hindi
Sitaron Ki Gardish
Agha Fazal Ur Rehman Chishti Sahab is kitab ke writer hain. Ye Kitab 91 pages per mushtamil hai. Es kitab mein ap sitaron ki gardish ke mutaliq parh saktey hain. Jis se apki Shakhsiyat, Qismat or Love ke raaz khul saktey hain.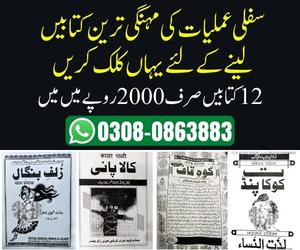 Falkiyat
Saleem Hussain Qadari is kitab ke writer hain. Es kitab mein apko ilm e falkiyat ke baraye mein tafseel se parhne ko melega. Ye Kitab mein 30 pages hain.
Burjon Ki Nayab Kitab
Syed Zeeshan Nizami is kitab ke musanif hain. Es Kitab mein 402 pages hain. Ap es kitab mein burjon ke mutaliq bohat tafseel se parh saktey hain. Horoscopes ke barey mein bhi kafi detail parh sakengey.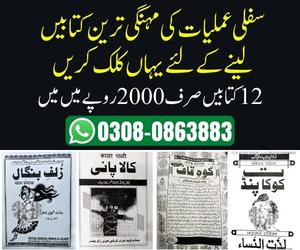 Burjon ki khasosiyaat, Burj malom karne ka tariqa, Sitaron ke mutaliq mukamal malomat, Burjon ki power, Sitaron ke insani zindagi per achy or burey asrat etc.
Sharing is caring so please share these astrology books in Urdu with your friends on social networks.